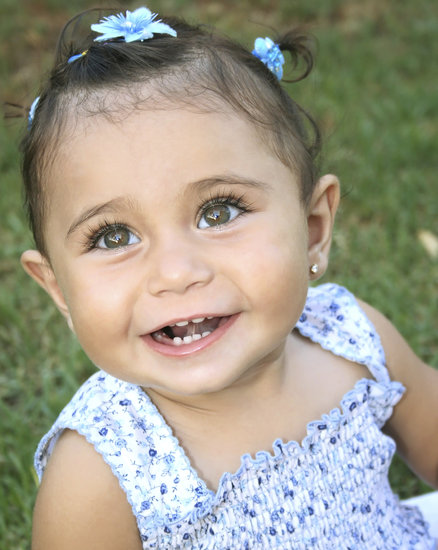 Sumanda M. would love to get her 5-month-old baby girl's ears pierced, yet she's received conflicting advice on when to do it. "My friend said to have it done at 6 months because she will be too small to pull the earrings out if it irritates her. But my pharmacist said to wait until 1 year, because if it's done while she's too small the holes might be skew later on. What do you think is the best time to have the ears pierced?" she asks the Circle of Moms community.
Samantha M., too, would like to get her 3-month-old daughter's ears pierced, but is not sure when or where to get it done. "If you have a child with pierced ears, what age did she get them? Did a doctor open her ears? If not, where did you go to get it done?" she asks. 
Many parents will debate the merits of piercing a baby's ears. Yet if you're sold on the idea of getting your baby some bling, here are four tips to make it as pain- and problem-free as possible.