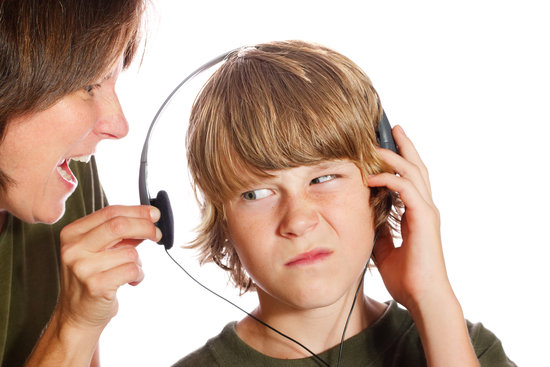 Holly H. is frustrated with her husband's parenting: "It seems that every time he has to deal with the kids he ends up getting into power struggles/arguments with them. One of the specific things that I hear him doing is telling the kids, 'If you don't . . . then you won't.' Instead of the more positive 'After you . . . then you can . . .' They react negatively to this and are much more likely to refuse to do whatever he's telling them to do than if he would say it the second way."
Holly's husband is reacting in a very normal way. Every parent has days when they've yelled so much they're at the end of their rope. Those are the days when you want to run away, and we've all been there. But before you pack your bags, let me share one possible reason why you're being forced to yell, and suggest a way to change things.
Young children tend to gravitate to where they experience the most energy. When a parent yells, he or she exudes a great deal of energy and attention. Think about it from a child's point of view. What do you do when you yell? You stop what you're doing, you turn around, you lock eyes with your child, and you focus all of your words on him. That's a bunch of attention! Children gobble that up and then use childlike reasoning and decide that misbehavior is a good way to get my parent's focused attention — even though they're yelling. No, I'm not going to suggest that you ignore a child's bid for attention; I think that's mean.
I know it's hard to believe that children think they're getting attention when a parent yells, but that's immature reasoning in action. Children don't see the whole picture yet, so they don't really know that behaving well is a better option, unless you show them, repeatedly.