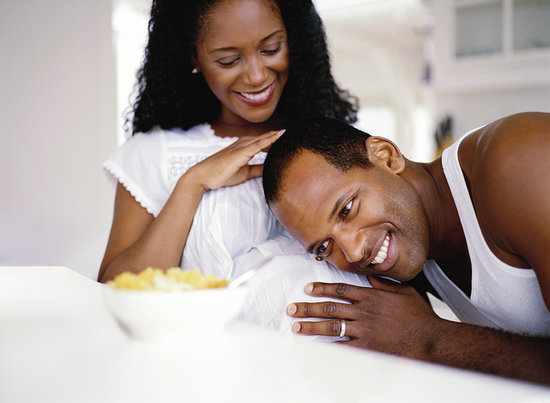 So we're assuming that you already know what needs to happen in order to create a baby. But if you're in the early stages of planning for pregnancy, there's plenty that you can do to get your body into prime baby-making shape. The better prepared you are beforehand, the fewer changes you'll have to make to your routine once you're expecting. Scroll down . . . you just may learn something new!
Schedule a Preconception Checkup With Your Doctor

Before you get down to the business of baby making, it's a good idea to schedule a basic checkup with your ob-gyn to make sure that there aren't any surprises going on with your body that you should be aware of. If you get pregnant before you have the chance to have one of these visits, don't panic, but if you have the time, it's a good idea to confirm that all of your systems are a "go!"

Start Taking a Prenatal Vitamin

It's never a bad idea to amp up your vitamin intake, and adding a prenatal pill to your daily routine will only increase your chances of a healthy pregnancy from day one. Consult your doctor for a recommended brand or prescription, or pick up a bottle from your local pharmacy or drugstore.

Bottoms Up!

Drinking enough water is essential to your systems functioning correctly at all times, but especially during pregnancy and prepregnancy. H20 provides cushioning and lubrication to the body's tissues and organs, and helps to distribute nutrients and hormones throughout the body. Stay hydrated, and stay healthy.
Keep reading to learn more ways to get your body into gear for pregnancy!