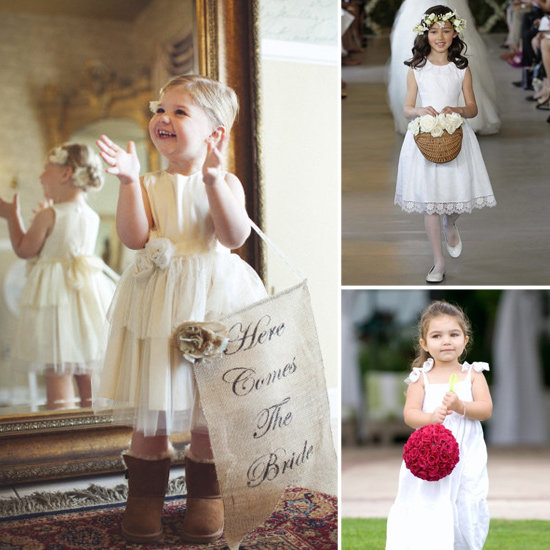 Apr 24 2012 - 3:14am
There's no sweeter moment in a wedding ceremony than when the flower girl and ring bearer walk down the aisle performing their all-important tasks. We love the idea of giving little girls something unexpected to accompany them on their grand entrance, be it a sign, a fairy wand, or even the newlyweds' beloved pet. Check out these adorable ideas to make the little members of the wedding party look and feel extra special.
Source: (clockwise from left) ee photography, Oscar de la Renta, and Shoot Photo Inc.