Baby Shower Planning Guide
Starter Guide to Planning a Baby Shower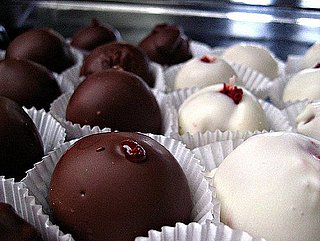 Planning a baby shower can seem like a daunting task, but it doesn't have to be. All you have to do is organize a gathering that makes the mommy-to-be happy and feel celebrated. Location scouting, invitations and worry aside, it's always more fun than it sounds. We've dedicated the entire month of April to planning showers of all kinds, but if you've been nominated (or volunteered) to plan a baby shower for a friend or relative you should start with the basics. For some of the most important things to consider when you start planning, read more.
Guest list: For decades baby showers have been "ladies only" events, but times are changing. Many expectant parents opt for co-ed affairs. I suggest talking to the mommy of the day about what she's comfortable with and who she wants to be invited. It's pretty traditional to include the future grandma, extended family, closest friends and close co-workers.
Location and venue: First, make sure the growing mommy-to-be will be comfortable. My favorite baby showers are those in a home, whether it's grandma's house, your house or the mommy-to-be's home. If you prefer to do it elsewhere, consider a cute park, spa, teahouse, restaurant, dessert spot or even a bar or lounge (mommy can't drink, but bar baby showers have become popular with the increase of co-ed showers).
Theme and decor: After you've planned the location start thinking about the party's colors, flowers, decorations and theme. You should think about the new mommy's personal style and whether or not she's announced the sex of the baby. Is mama's taste classic or modern? When in doubt, go simple and whimsical.
Invites and games: If you're looking for something simple, but adorable, check out our LilSugar baby shower downloads. You can easily personalize the invites and games to include all your party details and print them on your home printer for free.



Source: Flickr User madaise