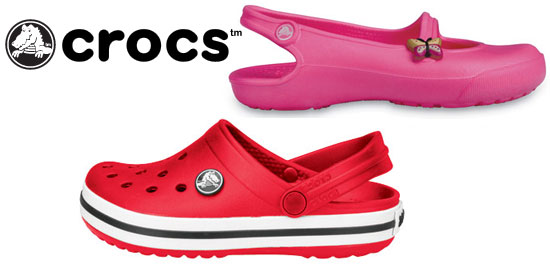 Love 'em or hate 'em, they're everywhere!
Crocs
have taken tot toes by storm and are still growing and gaining popularity and not just in America. The Japanese are infatuated with the porous rubber shoes as are other cultures. The initial design suited gardeners and the like just fine but the business got sassy and added Mary Jane and ballet flat styles to the mix. Easy to slip on and keep clean, they can also be hazardous in certain situations. They are slippery when wet and they have been known to cause some
trauma on an escalator or two
. So tell us, are you a Crocs lovin' mom?