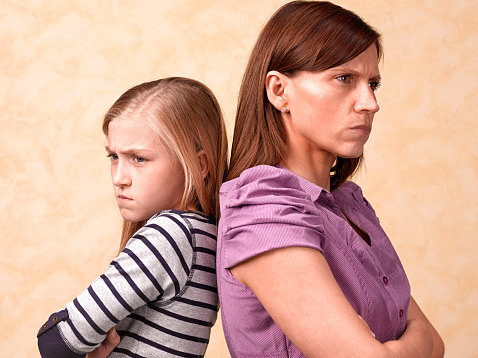 Raising a tween isn't easy. They aren't yet as independent as teenagers (though they want to be) and they're more independent than younger kids. Many preteens deal with this uncertain time with what one Circle of Mom member calls "the Door Slamming-Foot Stamping stage."
Having made it through raising one tween and in the midst of raising another, I had to laugh at the accuracy of this description. The tween attitude is definitely accompanied by door slamming, foot stomping, and — even more infuriating — eye rolling.
It's an attitude that invites battle seemingly out of nowhere. As Michelle V. says of her daughter, "All the simple responsibilities/tasks that she used to help out with or do are now a battle." She wants to know how to deal with this ever-increasing attitude.
Circle of Moms members have great advice on how to empathize with your tween's struggle to be independent of you, and how to let them know what's unacceptable behavior.