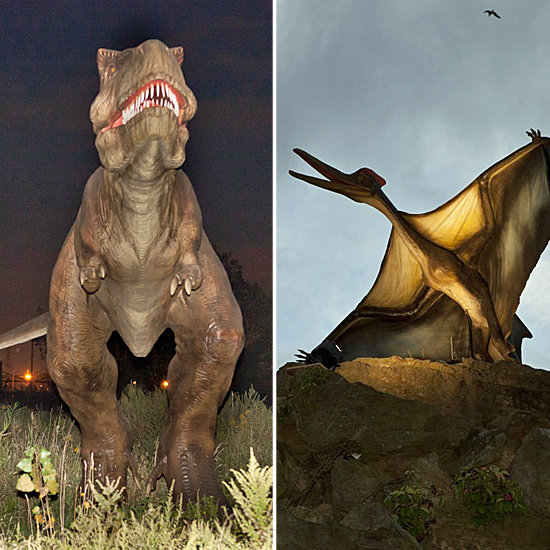 Dinosaurs are alive and . . . living in New Jersey? It may sound a bit farfetched, but with a slight suspension of disbelief, it's true, and it's amazing.
Field Station: Dinosaur, a Jurassic Park-like prehistoric theme park in Secaucus, NJ, opened in May and has been attracting dinosaur-loving tots and their eager parents ever since. The park's 31 life-size dinosaurs not only stand just minutes away from the hustle and bustle of New York City, but thanks to animatronics and facial-recognition technology, they move and roar as visitors happen upon them in the park's 20-acre footprint. The park's founder traveled the world to find the best and most lifelike dinosaurs in the world before opening the doors. So not only is the 15-foot-tall T. rex a showstopper, but the baby dinosaurs that rest in the "field guides'" arms when visitors walk into the park are enough to make grown-ups do a double-take.
Keep reading for more details on the park and their Halloween-themed tours.