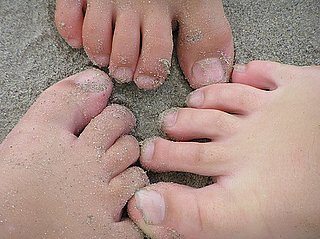 The game telephone may have been popular back in grammar school, but grown women get all kinds of information passed to them via email or word of mouth. Some forwards ring more true than others. If you want to share those sentiments or any of your own realizations about motherhood, join
The Mommy Club
over in our
LilSugar community
. User Bluesuze posted
this one about subsequent kids
that is sure to tickle your funny bone!
First baby: You begin wearing maternity clothes as soon as your OB/GYN
confirms your pregnancy.
Second baby: You wear your regular clothes for as long as possible.
Third baby: Your maternity clothes ARE your regular clothes.
Preparing For the Birth:
First baby: You practice your breathing religiously.
Second baby: You don't bother practicing because you remember breathing
didn't do a thing.
Third baby: You ask for an epidural in your eighth month.
To see the rest, just read more