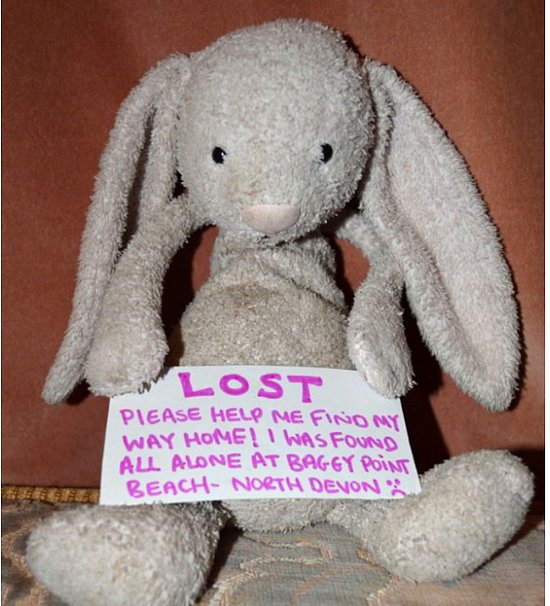 It can be traumatic when a toddler loses her lovey. But thanks to a good Samaritan and social media campaign,
18-month-old Maddie Cross was reunited with the pink, fluffy bunny she lost while on vacation
in Baggy Point, UK,
Metro News
reports. According to Deborah Hitchins, she found the toy while at the beach and wanted to get it back to its rightful owner. So, she posted a picture of the toy on Facebook with the note: "Please share this photo and help him get back to the little person who loves and cuddles him." Hitchins's plea was shared by 30,000 people and eventually made its way to Maddie's parents. "When we saw Deborah's appeal, we were gobsmacked — it was so generous," says mom Sarah, who adds that Maddie is full of smiles since being reunited with her favorite toy.