Nowadays, we're all sample sale crazy. Online flash sales can score you a great deal, and that includes for your lil ones! The new sample sale site LilLuxe.com focuses on providing high quality brands for kids.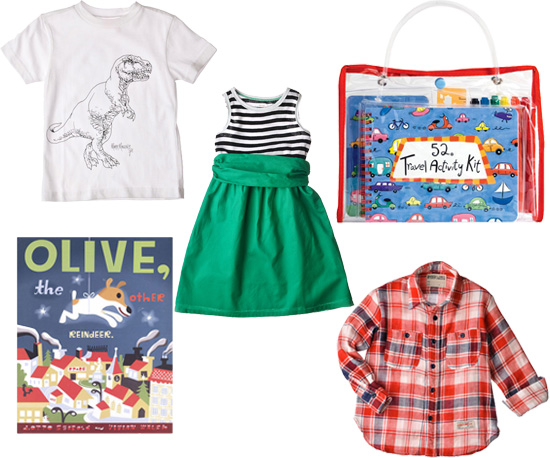 The site, which debuted earlier this month, is a membership-based service much like Gilt, except their products are solely for the lil set. Founder and CEO Deap Ubhi started the company after realizing that he and his expectant wife were faced with the exciting prospect of "thinking of all the stuff they'll not only need for their child, but all the stuff they'd want for their child."
What makes the list? Brands made from high quality fabrics, like Baby Eggi, which counts Brad and Angelina's daughters as fans, trendy tops like Beckham boy favorite Kid Republic, or eco-friendly products like Green Toys. LilLuxe offers brands like these, in addition to accessories and décor, at up to 70 percent off. Membership is free by invitation or by signing up on the website.
To find out more about the new site and its offerings, I spoke with vice president of merchandising Deb Millard and buyer Anu K. Gill.
LilSugar: How would you say that your service is different than others on the market?
Deb Millard: What we're trying to do is not inundate [customers] with a million different events every day. We're really trying to build partnerships with our brands so that not only are we selling great products at great prices but we're also trying to tell a story about who these brands are that we're working with. It's more than just throwing some items on a website and saying "here, buy them for cheaper."
Find out more about LilLuxe as well as Anu and Deb's hot celeb trends for the holiday season after the break.