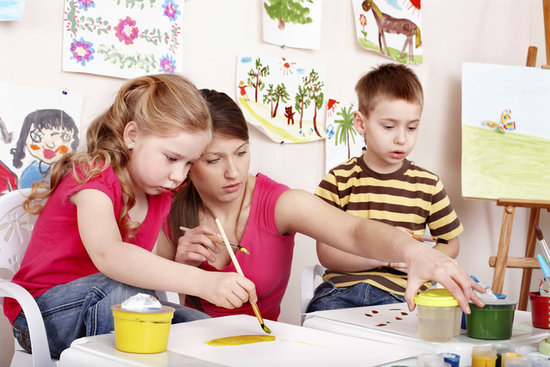 There are multiple layers to being a great classroom volunteer — there's showing up on time, helping out the teacher where necessary, and being a presence that your child and his classmates look up to and respect. Then there's the other, less talked about criteria — not driving your kids (or their teacher) crazy! When you're the new addition to a pre-established group, it's important to know your place. Let the teacher(s) run the show, have a helpful and positive attitude, and don't disrupt your kids' routines. Here are five simple, straightforward rules for being a class mom that everyone in the room will appreciate — and even invite back!
Be Reliable: It's one thing to cancel a dermatologist appointment or reschedule a work meeting. It's quite another to leave a teacher high and dry with more kids than they can handle at the last minute. Before committing to volunteer in your kids' classroom or accompany the class on a field trip, double and triple check your calendar and clear any potential conflicts. Arrive on time — or even early — energized and ready for action.
Follow (and Enforce) the Rules: If kids aren't allowed to have smartphones, keep yours discreetly tucked away with the volume off. Does the teacher abide by the rule of no food or drinks until the designated snack time? Then no coffee to go for you. Set a strong example and follow it.
Click here to read the rest of our tips for being the best mom in your kids' class!