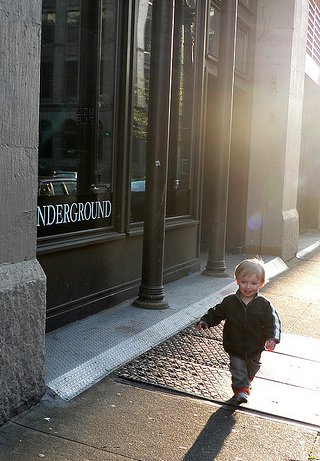 My nephew is as sweet as sweet can be. But, from the moment I take him outside to go for a walk, it's like chasing after an Olympic runner. I can't figure out how he can shift so quickly from being calm and collected to acting like someone who just escaped from a mental asylum.
I've learned that once kids begin to walk, they no longer want to feel the restrictions of a hand, a stroller, a harness, or anything else that undermines their new-found freedom. But because a parent's number-one priority is the safety of her child, it's often difficult to keep a toddler close and safe while still allowing them to roam free.
Be Clear About What You Want First things first, you should always stress to your child that they need to stay with you. Especially in crowded areas, where a child should be no more than three feet away from you. Every time you cross a street, hold hands, look both ways, and proceed to cross the street — explaining every time why it's important to do so. Eventually holding your hand will become second nature for your child.