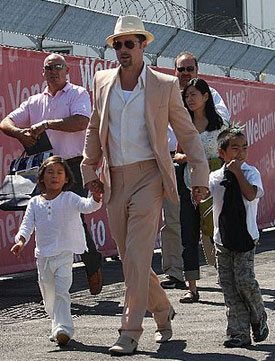 Every child deserves a place to call home and loving parents to raise it. Sometimes the parties must travel thousands of miles to meet each other. International adoption is a process which can take anywhere from nine months to several years depending on the child's country of origin.  Unlike domestic adoptions, international ones usually involve children that are placed in orphanages or have been made legally available by their parents.
Each country has its own set of guidelines and having an understanding of the culture can help before bringing the child into your home.  Most families interested in international adoption work with an agency to help them through the process.  Among the most popular countries Americans adopt from are Russia, China, Taiwan, Ethiopia, Vietnam, South Korea and Kazakhstan. Last year, 17,438 children were adopted internationally.
Qualifications: Like the domestic adoption process, families register with an agency and attend information sessions.  They then go through the home-study process, which involves criminal and medical background checks, fingerprints, a safe home and stable living environment inspection, a financial records review, references, interviews with adoption counselors and monitoring of marital status.  The family must then receive approval from the U.S. Citizenship and Immigration Services before submitting their paperwork to the country they are interested in adopting from.
To see the rest of our look at international adoption, read more