Lee Schrager is the mastermind behind the nation's biggest food events, including the upcoming New York City Wine and Food Festival. Here's what he did on Saturday, Aug. 20.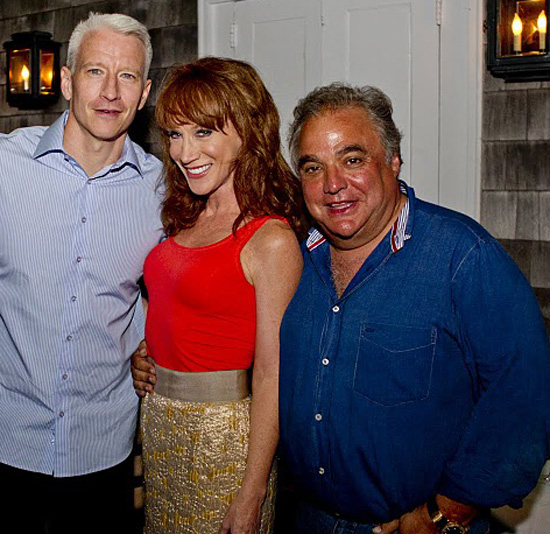 6:00 a.m.: I was up and ready for the day in East Hampton, waiting for my yoga instructor to begin our morning class. I've been doing yoga at the house for the last three Summers with Corey, who is the ex-boyfriend of my regular yoga instructor in Miami. I've been coming out to the Hamptons since 1980, when I worked in the cheese department of the first Dean & Deluca on Newton Lane, and used to spend my days at the beach with Edie Beale (of Grey Gardens fame). We've rented this same house for the past six Summers — it's a gorgeous run-down farm house on a great piece of property, literally three minutes from the center of town.
7:45 a.m.: I headed over to Levain Bakery in Wainscott to pick up some goodies for our house guests. I try and keep away from Levain if possible, as it's truly addicting. This morning, I waited in line behind Russell Simmons, who literally buys every one of the mini brioche I wanted. I ended up bringing home some scones, blueberry muffins, Nutella-stuffed sourdough rolls and, of course, some walnut chocolate chip cookies for later in the day.
10:00 a.m.: I went over to Bridgehampton for a meeting at the Gilt City Hamptons House regarding the afternoon's Burger Blood Bath that Ben Leventhal, from NBC Feast, is producing. I am the Chief Lifestyle Advisor for Gilt City and the Hamptons House is a project I proposed months ago, that includes bringing out over 30 of the nation's top chefs to cook at the house this August. The morning meeting was to discuss set-up, weather back-up plans, sponsorship fulfillment, and registration.
Keep reading to find out whose beach Lee goes to!