We're excited to bring you a new post from mother and actress Tori Spelling! Every other week, we're bringing you the best parenting and lifestyle advice from ediTORIal by Tori Spelling, which is Tori's daily blog about everything from food and fashion to parenting and relationships. This week, Tori shares her husband Dean's new omelet muffin recipe.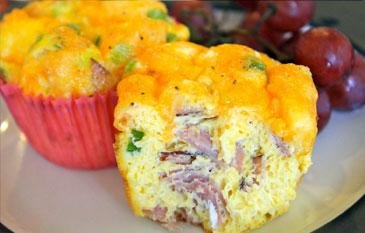 Having a husband who is so handy in the kitchen is a blessing on its own, but when he gets the kids involved, I'm extra grateful. Cooking is a great skill to learn at any age and a fabulous way to keep the kids busy during the long summer days. Not to mention kids, at least mine, are more apt to try new things if they feel involved in the process!
His Omelet Muffins are super kid-friendly and delicious to boot (you know I love my savory cupcakes!) — they're a huge hit in the McDermott household. Plus they're convenient for the parents because the recipe calls for ingredients you always have in your house.