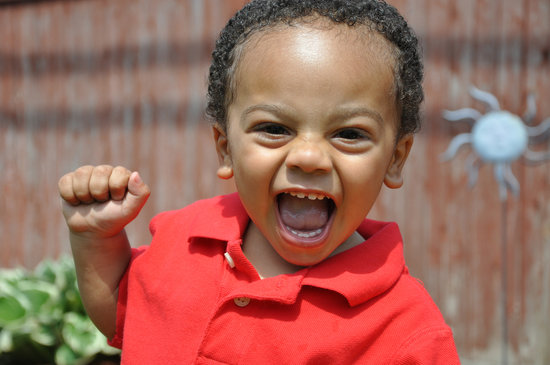 We all know those parents of 2-year-olds who claim they've got the terrible 2s under control and their kid is perfectly disciplined because they have the secret behavioral formula. But for most moms of toddlers, it can be incredibly frustrating trying to keep under control a child who is at an age when he is not exactly a rational human being.
That's why moms like Danielle P. want to know what is reasonable when setting behavior standards for toddlers. She says she's tried and failed at "everything" to try to discipline her "independent, determined, stubborn, and adventurous" 22-month-old daughter. Lisa A. feels similarly frustrated, noting, "Sometimes I feel like I'd get more of a response talking to/disciplining a rock."
So what do you do when you're pushed to the limit and feel like nothing is working with your misbehaving toddler? While there's no one-size-fits-all approach to discipline — some moms maintain a good spanking is the key to disciplining a toddler, while others are adamant about avoiding spanking — many Circle of Moms members agree on the following tried-and-true strategies for helping tots learn good behavior and helping moms not feel so frustrated in the process.