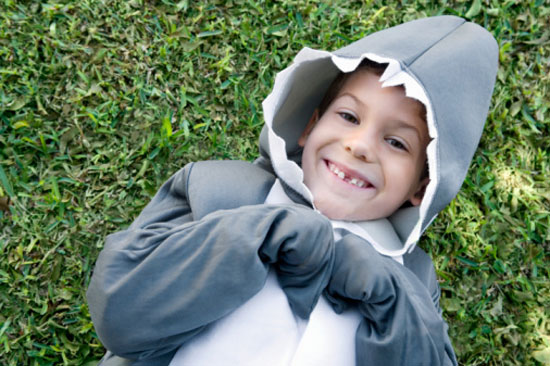 Sure kids adore the
costume
aspect of
Halloween
but the number one reason why wee ones look forward to the ghoulish holiday? The hunt for candy. Chocolate bars, candy corn, and bags of Skittles can make a youngster hopelessly in love with sugar but leave their pearly whites in pain. Thanks to Dr. Sherri Worth, a dentist to the stars and mother of three, we have some helpful tips to offer parents on how to protect those tiny chompers and combat cavities.
Rinse and Repeat: So simple…RINSE right after the candy fest. Toss the kids some water bottles and have them drink up while watching that scary movie before bed. Getting the initial sugar rinsed out before the candy has time to settle on to the surface of the tooth is key.
Do It For Them: I always brush and floss my kids' teeth the night before Halloween. I tell them that there are so many "sugar bugs" on Halloween that I need to get them out.
To see the rest of her pointers, just read more