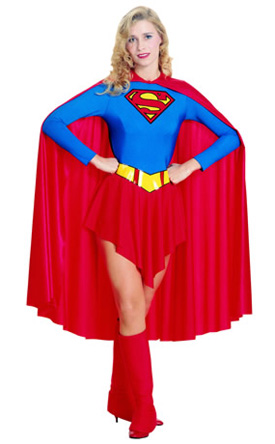 She may not have
a cape
, but the Super Mom possesses powers that leave the rest of us mere mortals in the dust. After reading OnSugar blogger
Carri's
post,
Confessions of a (Not so) Super Mom
, it became apparent that moms everywhere encounter this wonder woman on a regular basis. Are you the Super Mom in your community? Check out my list to find out!
Your clothes are never accessorized with caked-on oatmeal and dried baby snot.
A hiccup in the daily schedule doesn't faze you, it just means more time with your wonderful tots.
Hosting a spur of the moment playdate doesn't send you on a 10-minute whirlwind-cleaning spree because your home is already spotless.
Your children's clothes are organized by size, season, and color so they never outgrow an item before having worn it.
You are the first one at the school play, dance recital, or soccer game with your camera around your neck and your Flip cam ready to go.
To see the rest of the list, read more