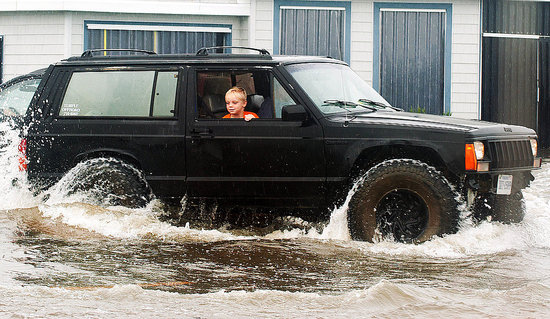 There's one thing that storms can't affect, and that's a family's level of fun. If Hurricane Earl or bad weather has you amending Labor Day plans, use a bit of imagination to staycation at home. Whether your children are interested in a sand and sea getaway, boarding a cruise ship, or exploring America's big cities, we've got tips and tricks for how you can give them any and all of those experiences while making memories. Skip packing bags or printing out itineraries and check out our choices!
The Great Outdoors: Pitch a tent for a backyard adventure without having to worry about any campground regulations!
Cruise With the Kids: Leave the ocean sickness at bay and participate in some of these shiptastic activities!
Life's a Beach: Plan a coastal getaway tailored to your kiddos. Bring home the surf, sand, and sea.
Rev It Up For the Ranch: Giddyup lil doggies! It's time to get the wee ones fired up for some time on mama's kickin' dude ranch!