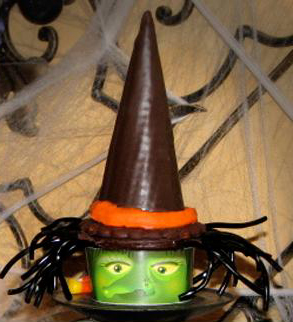 Trick your kiddos (and their classmates) into thinking you spent hours on these
Halloween
treats! Cupcakes are a delicious way to celebrate any holiday, but most moms barely have time to mix the batter so here's a shortcut that will help your baked goods stand out.
Roundabout Cupcake Sleeves
($9 for one dozen) are wrappers that disguise the sweets so all you have to do is ice them. It's a quick and fun way to dress up the handheld desserts without having to dye frosting!