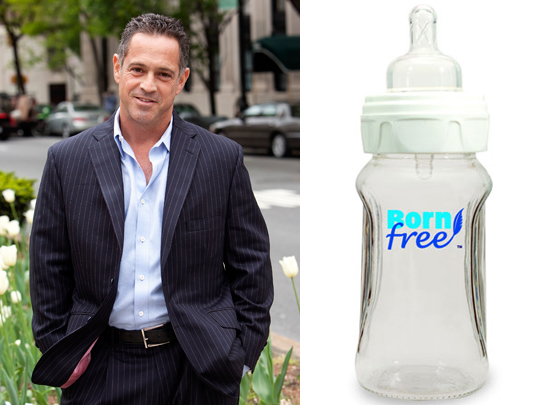 Ron Vigdor's two sons were already out of diapers when he created
BornFree
bottles, but he wanted to give fellow parents a safe way to feed their babies. The real estate and high-tech entrepreneur "saw a way to do good and have a viable business" after watching an early 2006 news report about toxins. His company put the first Bisphenol-A-free bottle on the market. When the BPA scare made headlines, the product flew off the shelves while those of long-trusted and bigger baby brands collected dust. Vigdor won't disclose the exact number of units he sells annually but says it is in the millions. And, despite relatively new BPA-free competition, Vigdor says BornFree remains the leading manufacturer of toxin-free bottles. We recently had the chance to chat about his current and future environmental endeavors.
LilSugar: How do you feel about being attributed with raising awareness about BPA?
Ron Vigdor: First of all, I want to acknowledge the scientific community because I am not in any way related to them. I think that BornFree has been blessed with phenomenal media and phenomenal awareness to be able to elevate it to be known as the safe or toxic-free feeding system.
LS: You had perfect timing because your bottles were online and at Whole Foods before the BPA chaos?
RV: We were online first, but I think that Whole Foods recognized (the need for) BPA-free and gave moms and dads an alternative, which made them just as much of a pioneer as I was. They were the first retailers to carry it (the bottles).
To see what Vigdor had to say about expanding his brand, read more