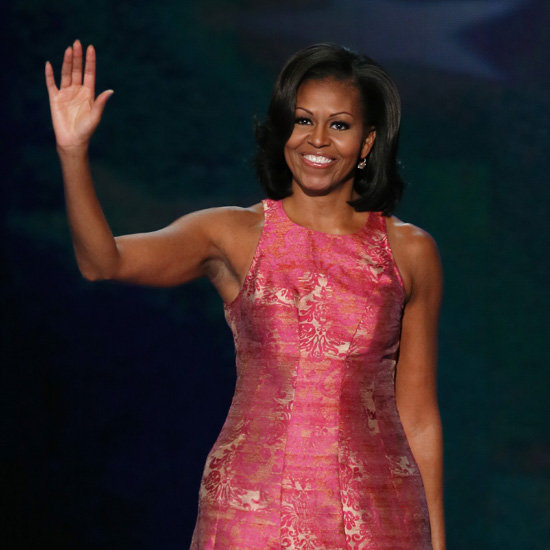 Last year we were fortunate enough to partner with the first lady, and this year she wanted to thank all of you for submitting questions for her to respond to. We're looking forward to more ways we can work together in 2013, and upon the eve of the inauguration, Michelle Obama reached out to remind us that today is the National Day of Service. Read her letter below and find out the ways you can help now.
Dear PopSugar,
With Barack's second inauguration just a few days away, I wanted to take a moment to check in with all of you here at PopSugar, to reflect on the past year and to look toward the work that remains.
First, I want to thank you from the bottom of my heart for everything you did to inform people about the issues facing our country and the importance of making our voices heard in the election. You all did so much to help us all become more involved and engaged in our democracy — no matter who we were voting for — and that's something you should be very proud of.
I especially enjoyed answering your questions about the election, life at the White House, and all the issues that come up for moms across the country. It really was a great conversation!
And now, as we look forward, there are so many ways that we can continue to engage with each other and our fellow citizens. For example, on Saturday, Jan. 19, we'll be hosting my favorite event of inauguration weekend — the National Day of Service — when people from all across the country will come together to volunteer in their communities and honor the legacy of Dr. Martin Luther King Jr.