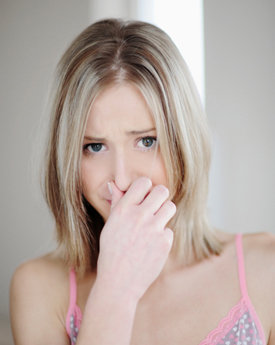 Mommy Dearest —
We love our nanny — she takes amazing care of my son every day. But all of a sudden, her breath is so bad, that I honestly can't be around her and I actually think it's really gross that my son is around it all day. How do I address this with her?
Any money she makes, she sends to her kids back home, so I doubt that she wants to pay for a dentist, but it's so gross that I am at the point where I have to position myself away from her and I feel really badly for my son.
If I make her a dentist appointment, then do I need to pay for it?
— Sweet-Talking Mama