You can use two words that begin with "b" to describe pregnancy: beautiful and brutal. To help with the brutal part, we've put together seven genius, unexpected maternity hacks that'll make your life so much easier. You're welcome in advance!
Stay in Your Regular Wardrobe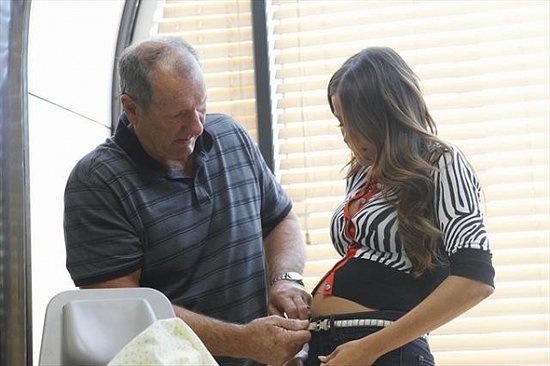 Stretch your favorite regular jeans with one easy trick using a sturdy rubber band! All you have to do is put the band halfway through the buttonhole of your jeans, put one end of the elastic through the other end's loop hole, and pull tight. Then when you're ready to slip on your jeans, pull the rubber band loop over to the button. There you have it! Your waist is now one to two inches relieved. The even better part is that it's not the only maternity clothes hack we have up our sleeves.
Keep Hydrated
Any expecting momma knows the importance of drinking H20. But what you may not know are these two unexpected ways to do so. One idea is to eat your water! Munching on water-filled foods like cucumbers and these other yummy hydrating recipes is a great alternative for staying refreshed. Another way? Swap soda for sparkling water if you're someone who can't give up the fizz.
Sleep Tight
This helpful tip comes courtesy of some smart Redditors. Instead of investing in an expensive maternity pillow to tuck under your belly, use a travel neck pillow instead. The shape will get the job done, plus you can use it after the baby is born. Good night's sleep, here you come!