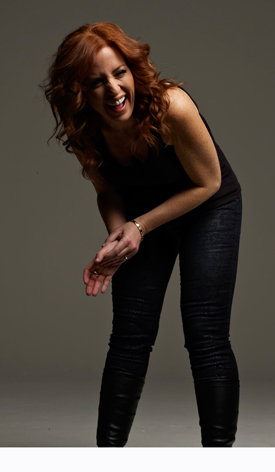 If you've never listened to
Just Jenny
, lawyer turned mom turned radio host Jenny Hutt's hilarious, candid, and self-deprecating show on Sirius XM, you're one, missing out, and two, in luck thanks to us (if we do say so ourselves).
We recently sat down with Jenny, the author of Whatever: Learning to Live Here: An Exuberant and Hilariously Irreverent Guide to Life, coauthored with Alexis Stewart (yep, Martha's daughter). While Jenny is a wealth of knowledge on a variety of subjects, we took a lead from her popular "Sexy Fridays" series and decided to focus on pregnancy and postbaby sex. Not surprisingly, Jenny had a lot to say on why sex and parenting can be a tough combo, reconnecting with your partner sexually, and when and how to talk about sex with your kids.
LilSugar: Let's start with the basics: besides exhaustion, what are the hurdles that parents have to overcome when it comes to sex?
Jenny Hutt: Sometimes parents are having less sex because they don't even realize the time is passing by without sex! We are so busy as a society — shuffling kids from place to place, getting them to bed, bringing work home from the office and into the bedroom — that personal relationships can get lost. We aren't in the mood to have sex, so it doesn't happen. Time passes and awkwardness can set in; a rut turns into a bigger rut and so it goes. Plus our partners often receive the brunt of our not-so-friendly moods. Who wants to have sex when you're feeling moody?!