The costumes are hung (or, more likely, tossed on the floor), the kids are asleep, and you have a decision to make: what to do with all that Halloween candy. You could let your little ones feast for days, but then you're forced to deal with sugar highs and stomach aches. We suggest whipping up one of these easy, tasty desserts using the leftover loot. Your kids will be so happy with the re-treats, that they'll forgive you for taking a piece or two for yourself.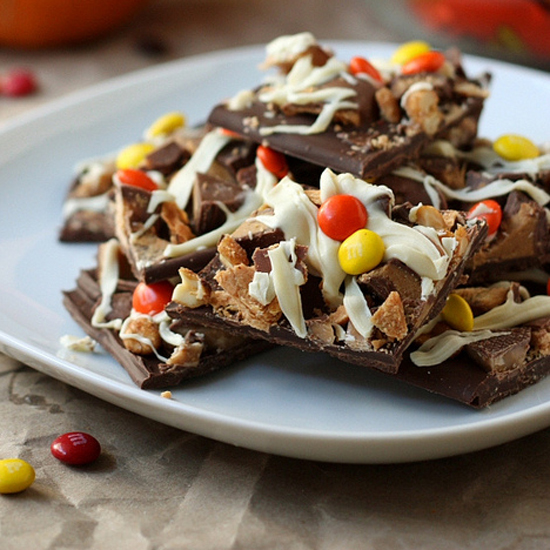 Though Completely Delicious used Heath bars, Butterfingers, and Reese's Pieces in its
Halloween candy bark
, you can use the candy combo of your choice! We bet Milky Ways would be delicious!
M&M Skillet Cookie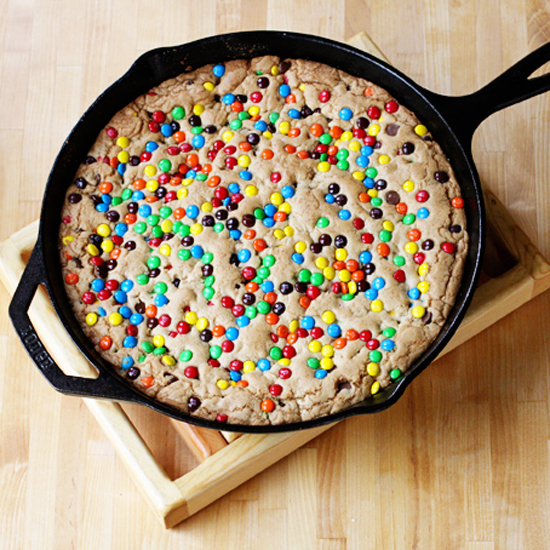 Browned butter is the key to this mouth-watering
M&M skillet cookie
from Sweet Anna's. If you're short on M&Ms, throw in some chocolate chips!
Reese's Cup Cheesecake Bars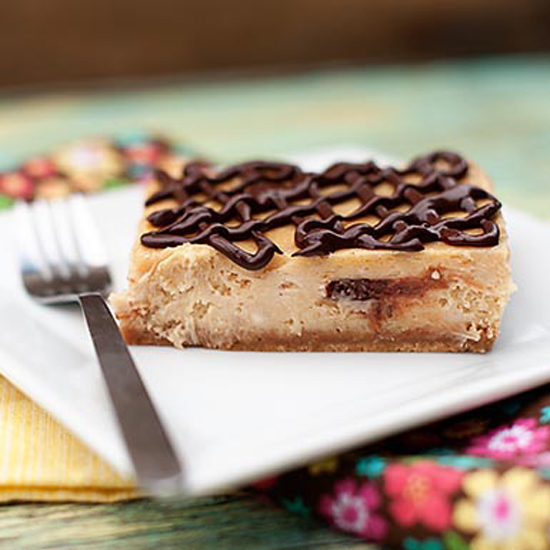 Need dessert for a dinner party? Buns In My Oven has an easy recipes for decadent and delicious
Reese's Cup Cheesecake Bars