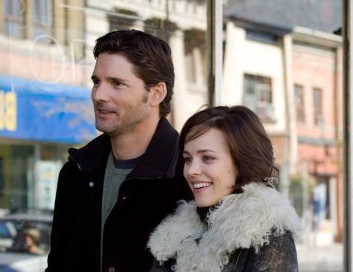 They say that once you get baby fever you can't help but see chubby little faces and pregnant women everywhere. It's a sweet thing, but can be bittersweet for couples trying hard to conceive. Particularly those who
take longer to get pregnant
or cannot. I'm rereading Audrey Niffenegger's
The Time Traveler's Wife
and was struck by a heart-wrenching passage that captures that longing.
So I was simply not thinking about a lot of important stuff because I was completely drunk with the notion of a baby: a baby that looked sort of like Henry, black hair and those intense eye and maybe very pale like me and smelled like milk and talcum powder and skin...I suddenly saw babies everywhere...My body wanted a baby. I felt empty and wanted to be full. I wanted someone to love who would stay: stay and be there, always.
Have you experienced that passionate and romantic pull toward the notion of having a child and seen their shiny lil faces everywhere?