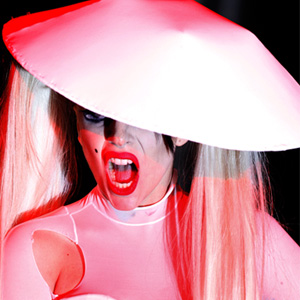 Lady Gaga
wants breast milk ice cream to go by another name — one that isn't a play on hers. The performance artist who has campaigned causes with her attire, isn't a fan of the mother's milk ice cream being sold at a British ice cream parlor.
Baby Gaga ice cream
has stirred up headlines ever since the creamery's owner publicized the edible offering made from donated breast milk. While officials question the safety of unregulated human milk, Lady Gaga doesn't want the shop's owner profiting off of the empire and image the star has created. She's threatened to sue with a "cease and desist" letter.
One report said
:
The letter accuses the makers of "taking unfair advantage of, and riding on the coattails of" Lady Gaga's trademarks. As for the ice cream, the letter said it's "deliberately provocative and, to many people, nausea-inducing."