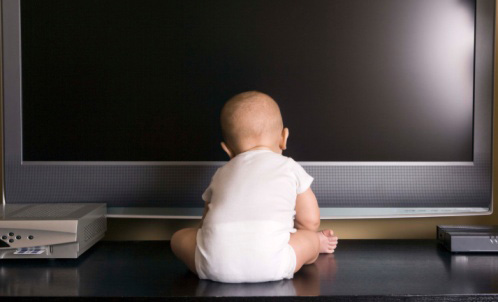 The pile-on continues against videos that claim to educate babies. Following a
University of Washington study
that found the
Baby Einstein
videos to be of "no value," a new study out of the
University of California Riverside
confirms that the DVDs don't help babies learn words featured throughout the programs.
In a column over at Newsweek, Kate Dailey suggests that while we know that children under 2 should not watch TV, in reality, parents often need a break – be it to go to the bathroom, prepare dinner, or draw a bath. She said:
The kiddie-DVD industry hasn't made her into Einstein—but it has made sure she's properly fed, clothed, and bathed even at the most harrying of times. That, in its own way, is genius.
How do you keep wee ones occupied so you can take care of other matters at home?