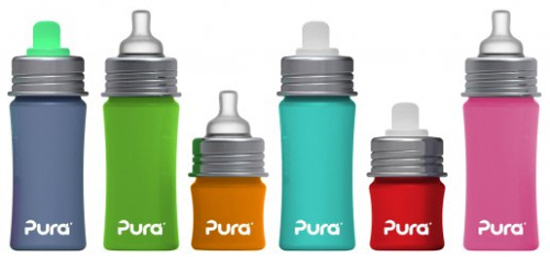 Could stainless steel replace plastic
baby bottles
? From stainless steel water bottle company Pura,
Pura Kiki
is a colorful line of baby bottles ($16 each) that convert into
sippy cups
. They're BPA-, phthalate-, and plastic-free, making them a seemingly safe option for new mamas. Unlike breakable glass bottles, stainless steel can be dropped or thrown and still be no worse for the wear. The bottles are compatible with most major brand's nipples (including Born Free, Dr. Browns, and Think Baby) and can be converted into sippy cups with a simple switch of the nipple. To monitor a lil one's liquid intake, the bottles feature interior markings rather than the traditional exterior versions. Would you switch to stainless?