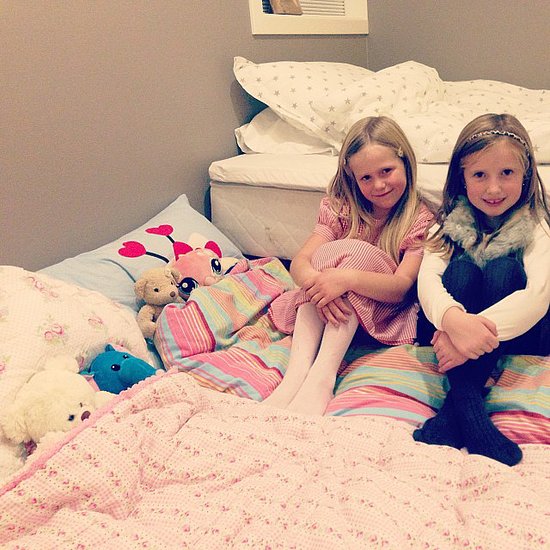 It starts with a playdate, and before you know it, your kids will be asking if they can extend the time spent with their friends to a sleepover. While slumber parties can be lots of fun, they're also a lot of work, if you take on the task of hosting the event, entertaining and feeding the gang, and keeping them safe. Here, the Circle of Moms community offers advice to help ensure that as a parent, you're prepared for the overnight activities and not up worrying about the event all night. 


Consider Your Child's Age

Parents say the best age for a sleepover is generally around ages 6 and 7, because then kids are old enough to sleep away from home and not have nighttime bed-wetting accidents, but young enough not to get into too much trouble."7 is a great age for innocent fun," says Shelly S.


 

Limit Participants

Once you determine that your child is age-appropriate, carefully consider who to invite. If you're hosting a sleepover for the first time, many moms suggest starting with just one guest and increasing the number as you get more comfortable.
"One is easy, two is tough because they can easily exclude the third person, and three is probably a good number of participants to feel like a party," Carol C. says.
Debra H. agrees, saying that three is a number she feels comfortable controlling while "saving her sanity." 
Jessica I. says she initially hosted more guests than that — the sleepover 7th birthday party she threw for her daughter included 15 guests — but in hindsight says she would stick with no more than four or five guests so it's easier to maintain control of the event.