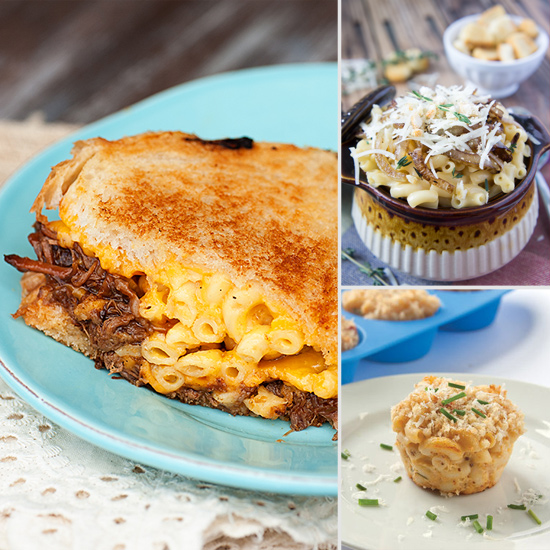 While we love a warm dish of mac and cheese, we know it's not the healthiest dinner — especially when it comes from a box. At least, that used to be the thought. With Kraft promising to remove artificial dye from it's products, this comfort food will soon find its way back to family dinners. But you want to serve your child more than a bowl of mac and cheese? Learn how to bulk up the blue box with these tasty and easy recipes.
French Onion Mac and Cheese
Two comfort foods are better than one! I Wash You Dry created a dish that's perfect on a cold day (or really any day!)
Confetti Mac and Cheese
Peas and Crayons takes mac and cheese to the next level by adding cooked veggies and a dash of mustard.
Cauliflower Mac and Cheese
Source: Sara Yoo
You can't go wrong with a recipe from Michelle Obama. Especially since she found a way to sneak in some vegetables!