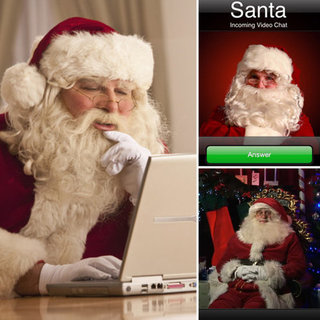 Dec 15 2011 - 12:58pm
A trip to the mall for a visit with Santa is an annual tradition for many families, but it isn't always greeted with enthusiasm by tots. The idea of sitting on a stranger's lap and telling him what's on the wish list just doesn't sit well with many kids. With the wonders of technology, that mall visit is quickly becoming a thing of the past. Through Skype, iPhone apps, and YouTube, parents can keep the magic of Santa alive for just a bit longer.
Keep reading to see how your tykes can interact with St. Nick without ever leaving their home.