Ways to Support the Sandy Hook Elementary School Community
How to Support the Families Affected by the Sandy Hook School Shooting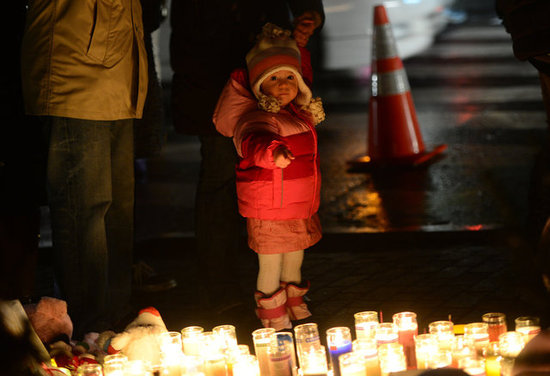 Like most parents (or most of the nation, for that matter), we are still having trouble comprehending the events that took place on Dec. 14 at Sandy Hook Elementary School. As the nation continues to debate gun control, assault weapon bans, and funding for mental health issues, we can't take our minds off the 26 families of the victims of the Newtown shooting — let alone try to explain why it happened to our kids. We hug our kids just a few minutes longer than usual each night and wait by the school yard gate with bated breath for the closing bell to ring. With that in mind, we've rounded up some ways you can channel your grief, frustration, and time to support the families affected by the tragic shooting:
Send Your Condolences: The US Postal Service has established a unique Post Office Box to accept sympathy cards sent to the town. Expressions of comfort can be sent to: Messages of Condolence for Newtown, PO Box 3700, Newtown, CT, 06470
Make Snowflakes: Sandy Hook Elementary School students will be in a new facility when they return to school, and the National PTA and Connecticut PTSA want to turn it into a Winter wonderland decorated with as many unique snowflakes as possible. They are asking kids and adults alike to make the most creative snowflakes they can and to send them by Jan. 12, to Connecticut PTSA, 60 Connolly Parkway, Building 12, Suite 103, Hamden, CT 06514
Sign a Card: An online national sympathy card has already received more than 1.7 million signatures. The card will be delivered to community officials in a "respectful" way.
Organize a Student-Run Coin Drive: Connecticut PTSA "Sandy Hook Fund" hopes to provide ongoing support for the Newtown community. Monies raised through student-run coin drives should be donated by Feb. 14. Other student-run ways to raise money include spirit days, pajama days, walk-a-thons, and more.
Keep reading to learn more ways to give back to the Sandy Hook community, including scholarship funds set up in the victims' names.