Tracy Anderson Prenatal Workout For a Toned Butt
See How Tracy Anderson Keeps Celebrity Moms-to-Be in Shape!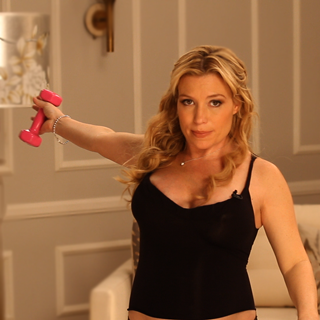 by Zelana Montminy 0
It seems like dancing diva Tracy Anderson trains half of Hollywood these days, and she keeps these celebs fit and toned during their pregnancies, too. Tracy worked with Molly Sims while she was expecting, and now you can learn three of her signature moves designed to keep moms-to-be feeling and looking their best. These exercises focus on the backside, since as Tracy says, there's no reason your "butt can't look as good as possible, for as long as possible" when pregnant.
Do consult with your physician before starting any exercise regimen when pregnant.
View Transcript »