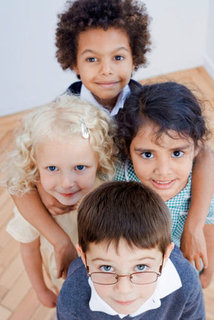 Apr 16 2012 - 5:10am
In the wake of the Trayvon Martin shooting, the topic of race has been at the forefront of conversation across the country, particularly among parents.
While it would be nice to think of racial equality as a nonissue in 2012, the fact is, disparities still exist, and educating children on the issues is something that we as parents can, and should, take into our own hands. While it may seem like a difficult topic to tackle with little kids, studies have shown that children as young as 3 are able to pick up on racial and ethnic differences through sight and language.
While the way we approach race with our kids is likely to vary significantly between families, these five suggestions should help facilitate the conversation.
Source: Thinkstock