What child wants to walk when he's got a decked-out Halloween [1] ride? Trick-or-treating with a stroller can be a bit of a pain when it comes to running up and down stairs in search of loot, but when a younger sibling is tagging along with her big brother for the night, it's often the only option. If your little one needs some wheels to make it through the night, then a decorated stroller is the way to go. Check out some fun homemade creations other mamas have made — and some that are available for purchase in time for Halloween, too.
An iPhone
This clever costume makes baby look like a photo screen saver!
Source: Flickr user IngaMun [2]
Pirate Ship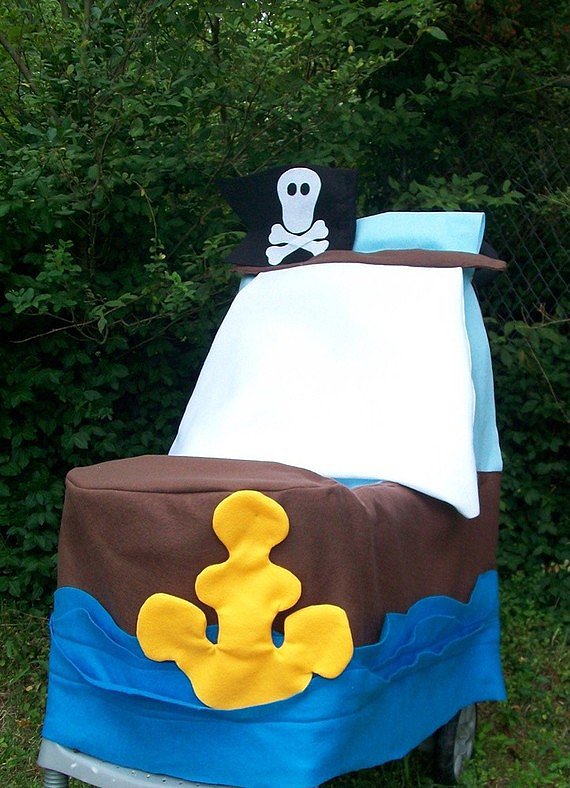 Just say "ahoy" to this stroller-ready pirate ship [3] ($110) handmade by Etsy seller MapleTree2000.
An Alien
This alien swallowing a little baby is quite unique!
Source: Flickr user ruline [4]
Annie — Thomas's Coach
If you've got a Thomas the Tank Engine fan, then this Annie coach costume for a younger sibling's stroller is perfect!
Source: Flickr user sweeterneet [5]
Sesame Street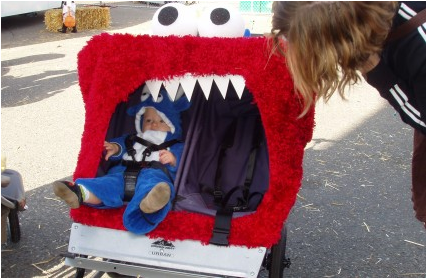 Elmo grew a big mouth for this stroller costume where Elmo eats up Cookie Monster!
Source: PhinneyWood.com [6]
The F Train
This Brooklyn-loving tot got a ride on his favorite subway line during Halloween [7].
Source: Flickr user jpotisch [8]
School Bus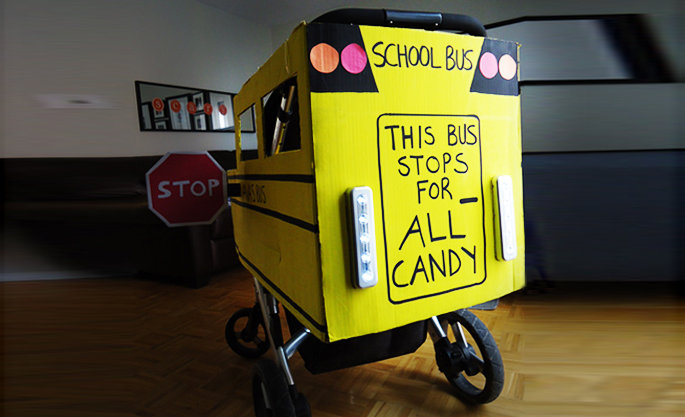 The wheels on this bus from Inhabitots [9] go round and round all around the neighborhood. The cardboard box, which is painted in nontoxic paint, fits right over the stroller.
Source: Inhabitots [10]
Pond
Float another lily or a swan on a peaceful pond stroller cover inspired by this one by Etsy's MapleTree2000.
Source: Etsy seller MapleTree2000 [11]
Monkey in Banana Tree
Your little monkey can swing right in the comfort of his own seat and nosh on bananas in a bright jungle of a costume like this one.
Source: Etsy seller MapleTree2000 [12]
A Jungle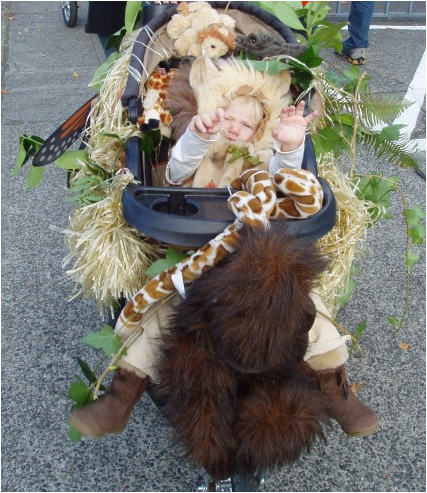 This lion-in-the-jungle costume is easy to re-create: just outfit the stroller in vines and branches, and dress your lil one up as a lion!
Source: PhinneyWood.com [13]
Strawberry Patch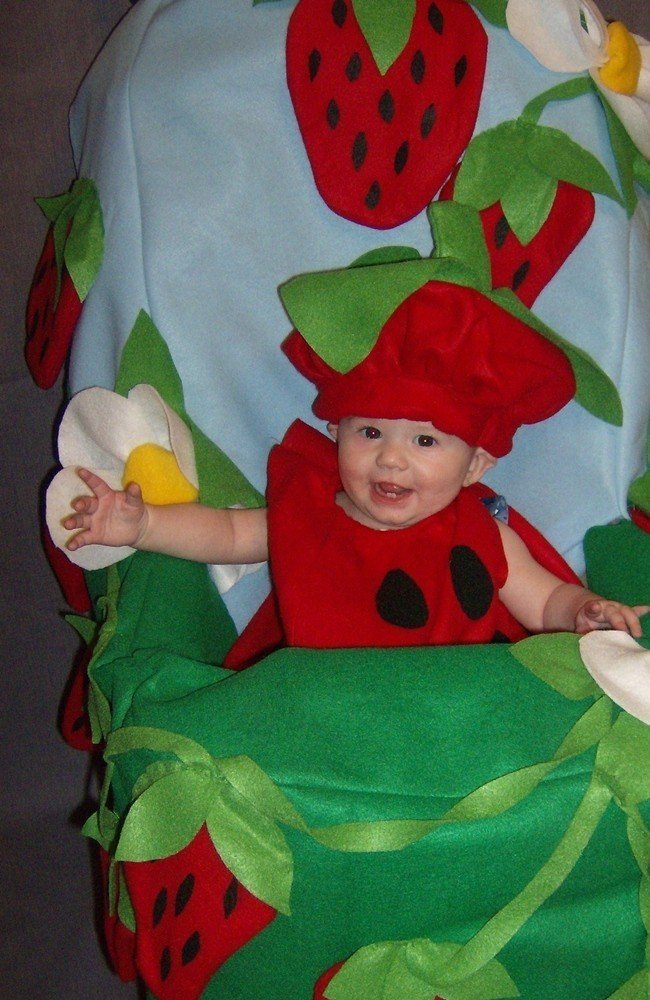 Strawberry fields are forever when you get a pic of your mini-me decked out in red and sitting in a sunny patch of a stroller costume.
Source: Etsy seller MapleTree2000 [14]
A Tank
Many mamas feel like they're driving a tank when they stroll with their carriages, so why not turn it into one for Halloween [15]?
Source: Flickr user Arne Sostack [16]
Mouse and Cheese
Transform your stroller into a chunk of cheese while your baby sports a cozy mouse hoodie (included) [17] ($45) in this low-maintenance, but still statement-making Halloween [18] get-up.
Frog Prince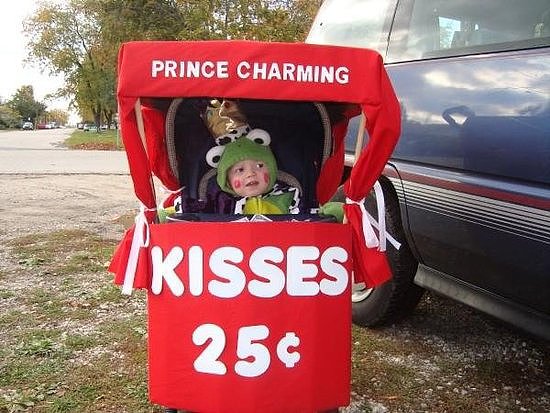 You can't stop smooching your little guy or girl, so why not spread the love? Give your little frog prince (or princess)
[19] a proper showcase for their sweetness in a stroller-turned-kissing booth.
Source: Tip Junkie [20]
Dare Devil!
If your baby has a wild streak, deck them out in this devilishly fun stroller costume [21] ($45). It comes with a flame-covered stroller cover and devil hoodie for the little cruiser.