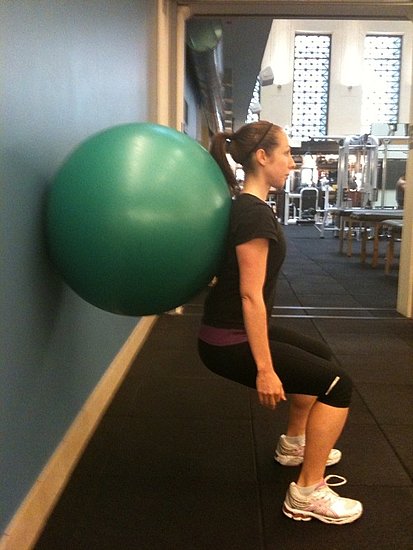 Jun 23 2010 - 3:30pm
If mom feels a bit off balance after baby, she should invest in a stability ball! Women who used the rotund objects during labor can just dust theirs off once they get their doctor's OK to exercise. Kids love rolling around on the oversized balls, so you might take the opportunity to work out when they are asleep! Our friends over at Equinox set me up with Amy Fiske, an NSCA-certified personal trainer, who is helping me get back in shape. Here are five exercises she suggests to improve coordination.
Follow the entire Battle of the Baby Weight series here!