Pregnancy Swelling in 8 Weird Places
8 Surprising Things That Can Swell During Pregnancy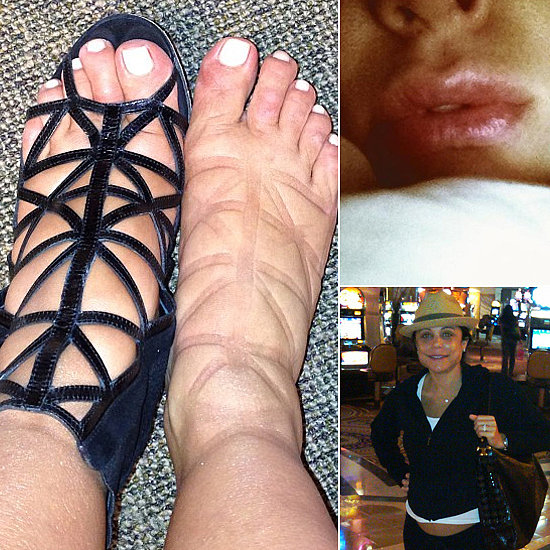 What's Your Reaction?
0
0
0
0
0
0
1
8 Surprising Things That Can Swell During Pregnancy
We've all heard of swollen feet during pregnancy, and while it's a not-so-surprising side effect considering they're supporting all that extra weight, the Fred Flintstone-foot look many women sport during pregnancy can often be shocking. Case in point: Kim Kardashian's swollen, but still-rocking-stilletto feet have recently become internet fodder because they just look so crazy uncomfortable (seriously, Kim, put away the four-inch heels . . . for now, at least). But your feet are not the only body parts that can retain fluid while you're expecting. We've all seen a pregnant woman who looked so fluid-filled you kind of wanted to stick a pin in her to see if she'd pop (or maybe you were one of those women?), but water retention can hit less obvious places as well.
It's a condition that doesn't discriminate — both Kim and Jessica Simpson showed off swollen lips during their first pregnancies. Jessica worried it might have been the first stage of "pregnancy face," a side effect that Bethenny Frankel dealt with by massage and putting bags of frozen veggies on her face. "I'm a swollen beast. My face exploded . . . I look like a chipmunk," she tweeted while expecting daughter Bryn. Keep reading for 8 less talked-about body parts that can make for an often uncomfortable, and sometimes unsightly, pregnancy and postpartum experience.
Latest