Kristen Bell Pregnant Style
Kristen Bell Welcomes Baby Lincoln: See Her Best Maternity Moments!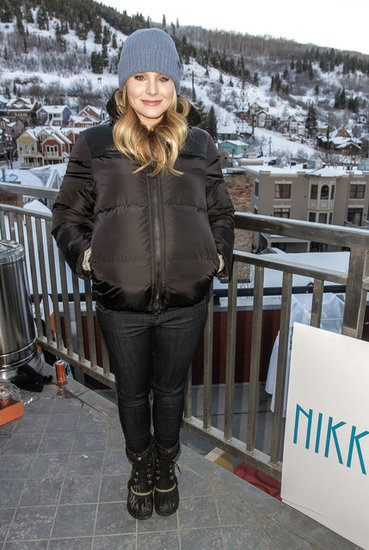 Mountain Chic
During a visit to Sundance on Jan. 20, Kristen kept it casual in a black puffer coat that made room for her bump, dark jeans, and boots. Her signature wavy hair peeked out of a blue ski hat.