Undergarments made for nursing moms tend to be designed for function over form. While they've got plenty of bells and whistles to make for easy access, they're not always the prettiest. There are exceptions to every rule, though, and we've found a few picks that'll make new moms feel like a million bucks. Check out these seven sweet bras that offer support and just enough style!
Anita International Print Nursing Bra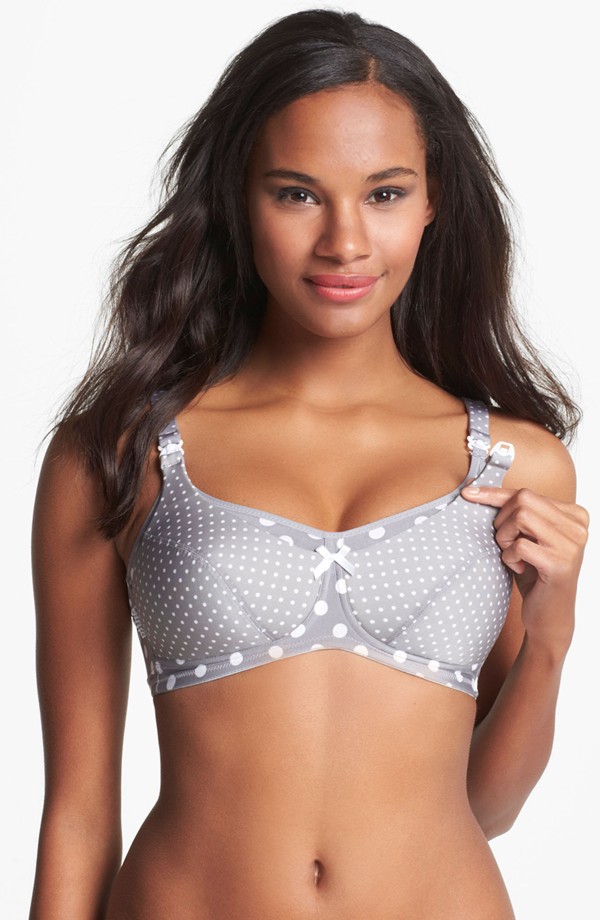 Spotted! The polka-dot-on-polka-dot print of this
Anita International Nursing Bra
($49) makes even utilitarian undies feel fun.
Elle Macpherson Intimates Cloud Swing Nursing Bra
Lovely in lace with a pop of neon trim, Elle Macpherson's Lace Cloud Swing Bra ($48, originally $68) will make you feel oh so pretty, even when your body is functioning as a full-time feed station!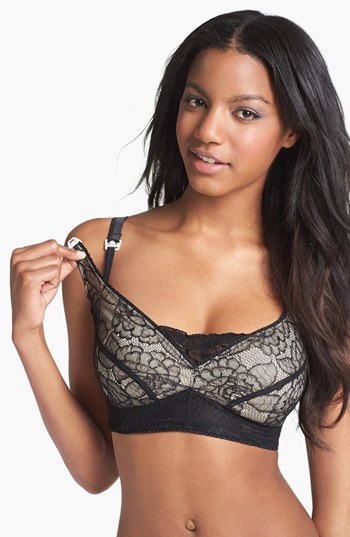 Va va voom! Mimi Holliday's Bon Bon Noir Nursing Bra ($93) is just the thing to get mama's groove back.