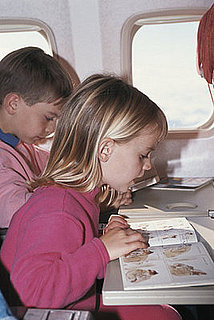 Jul 3 2008 - 10:00am
Nobody booking a cross-country flight with a toddler thinks they are in for an easy trip. As I told you last week, my last trip was filled with airline delays and track and field moves to get me to my gate on time. While you can't control traffic delays and TSA bottlenecks, you can make the trip easier for your tot and your fellow travelers by filling your carry-on with projects and toys that make time pass a little faster.
For a look at some of our favorite in-flight activities, click below.