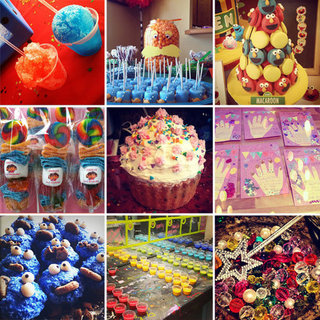 Jan 10 2013 - 11:23am
Before you let them eat cake, get your creative juices flowing with party ideas inspired by Instagram. Although we feature incredible kid parties every week, we couldn't help but turn to our favorite photo-sharing app for fresh and practical ideas. Scouring hashtags like a pro, we love what we found: giant cupcakes, glitzy beads, and bubbles galore. Whether you need an idea for a first birthday bash or are just looking for a treat to bring into class, the options (and sugar) are endless!
Be sure to follow LilSugar on Instagram for even more inspiring images and ideas.