IVF Rates in US States
IVF Rates Highest in Washington DC; Test Your Knowledge!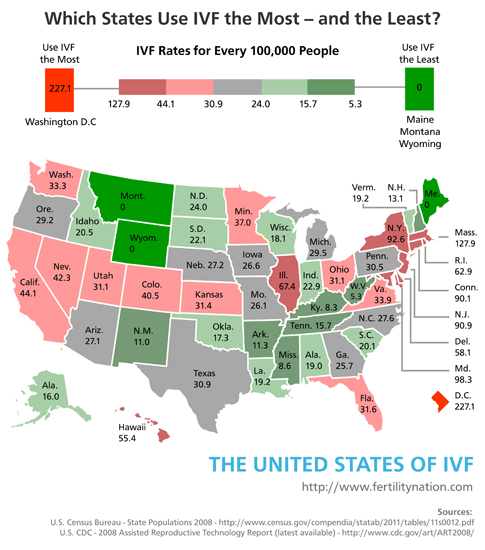 Visit a baby music class and you might think everyone is using IVF these days. According to
Fertility Nation
, the numbers aren't quite that high across the entire country, but they are in some locales. Based on their research, women in Washington DC turn to IVF to overcome fertility issues more than any other state in the country, with 227 births out of every 100,000 conceived via the treatment – almost double the rate of the second-ranked state, Massachusetts. The states with the lowest rates? Wyoming, Montana, Maine, and West Virginia. As assisted reproductive technologies become more prevalent, take this quiz to see how much you know about the procedures!
Source: Fertility Nation