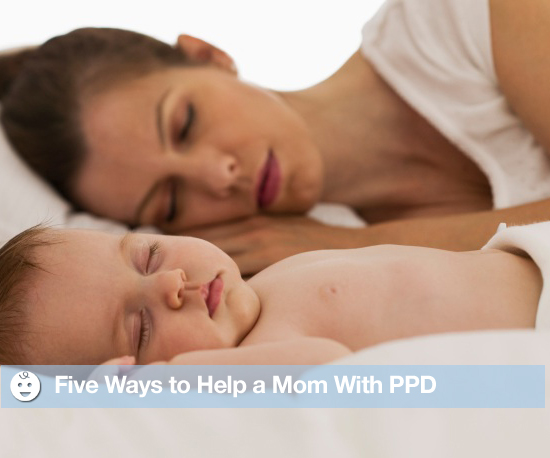 Jul 28 2010 - 12:55pm
What to do when it's more than the baby blues? Dr. Karen Binder-Brynes recently contributed to Gwyneth Paltrow's web newsletter, GOOP about postnatal depression. The NYC psychologist has since received inquiries from women all over the globe. As the condition is not uncommon, we asked her for tips on how to tell if a mom has postpartum depression and how to help. Here is her advice: As I mentioned in GOOP, 10 to 20 percent of women experience postpartum depression after giving birth. This is not a small percentage. As a result, many of you readers have either suffered from postpartum depression or have friends or relatives who have. Today I am addressing the issue of what to do if you have a friend or relative who may be suffering from this condition.


The first step is in recognizing that your friend/relative is in fact experiencing the more severe condition we call postpartum depression and not just having typical and normal, post birth blues. Most mothers experience some "let-down" after their baby's birth. They may feel tired, overwhelmed, and may be recovering from the birth process itself, be it cesarean or vaginal delivery. They may have other children at home who need attention, not to mention husbands or partners. What we are addressing here is the more severe and long-lasting syndrome of postpartum depression. This syndrome is marked by longer lasting feelings of sadness, irritability, feelings of self-loathing or loathing the baby, lack of concentration and feelings as if she can not care properly for her baby. In severe instances a new mother can feel suicidal or even homicidal. There is still tremendous shame around this condition and often women loathe to admit these dark emotions to their husbands, relatives, friends, and even their doctors! So how would you know if a friend or relative is suffering from postpartum depression? Here are five behaviors (and suggestions for help) which might help you make the assessment.