Folic Acid For Pregnancy
What's the Deal With Folic Acid?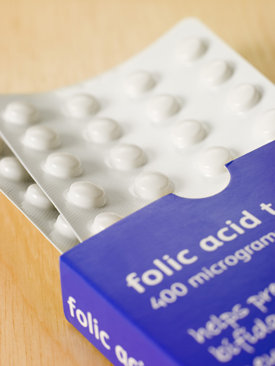 Happy National Folic Acid Awareness Week! Most women of childbearing age have heard of folic acid: it's one of the first terms bandied about when women start talking about having children, but not everyone knows why it's so crucial to the health of the developing baby.

What's your folic acid IQ? Do you know how much to take and when, and why the B vitamin is so important? Take the following quiz and increase your awareness.