Facts About Ear Infections
How Much Do You Know About Ear Infections?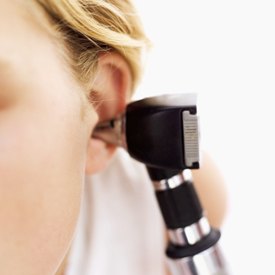 In a surprising announcement last week, the Centers for Disease Control announced that ear infection diagnoses had plummeted by almost 30 percent over the past 15 years. Doctors aren't quite sure why the nasty earaches are on the decline, but some are crediting a drop in the number of US smokers, an increase in the number of breastfed children, and an increase in vaccinations for the good news. Coincidentally, on the same day the report was released, my son was diagnosed with a double ear infection, reminding me that that we can't quite count them out yet. Take our quiz and see just how much you know about ear infections.