DIY Menorahs From Martha Stewart
4 Menorahs to Craft With Your Kids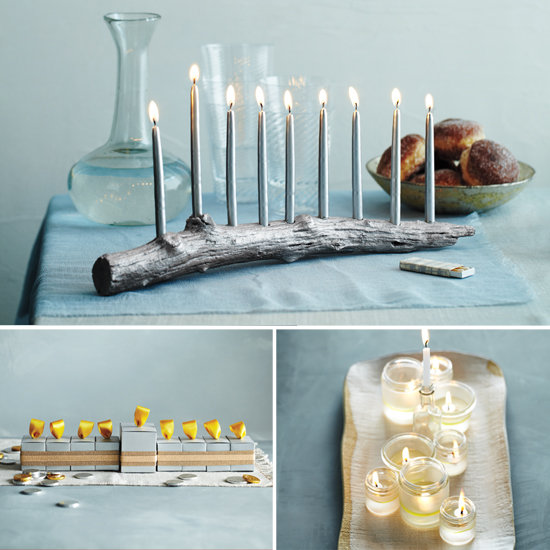 What's Your Reaction?
0
0
0
0
0
0
1
4 Menorahs to Craft With Your Kids
Menorahs come in all shapes and sizes, but one thing remains constant — they must have nine candles (eight representing the nights the oil burned and one, called the shamash, that is used to light the others). So leave it to Jodi Levine, crafts editor at Martha Stewart Living, to come up with some creative ways to create menorahs at home. "When [my boys] were very small, we cut out cardboard menorahs and 'lit' them by adding a yellow crayon scribble to the candles each night. More recently, we constructed functional models from wood, glitter, and to hold the candles, hexagonal nuts from the hardware store. They love having their own menorahs to light, while I use the silver one my parents gave me when I first left home."
With Hanukkah starting this week, we turned to Jodi for some fun ways families can make their own menorahs this year. Keep reading for four creative ideas!
Latest