All Hallows' Eve is fast approaching. How are you getting your little munchkins ready for the spookiest night of the year? Get your kiddos into the Halloween [1] spirit with these 21 not-so-spooky books that will help babies and tots get in the mood for the big day without scaring them altogether! Check them out!
Creepy Carrots!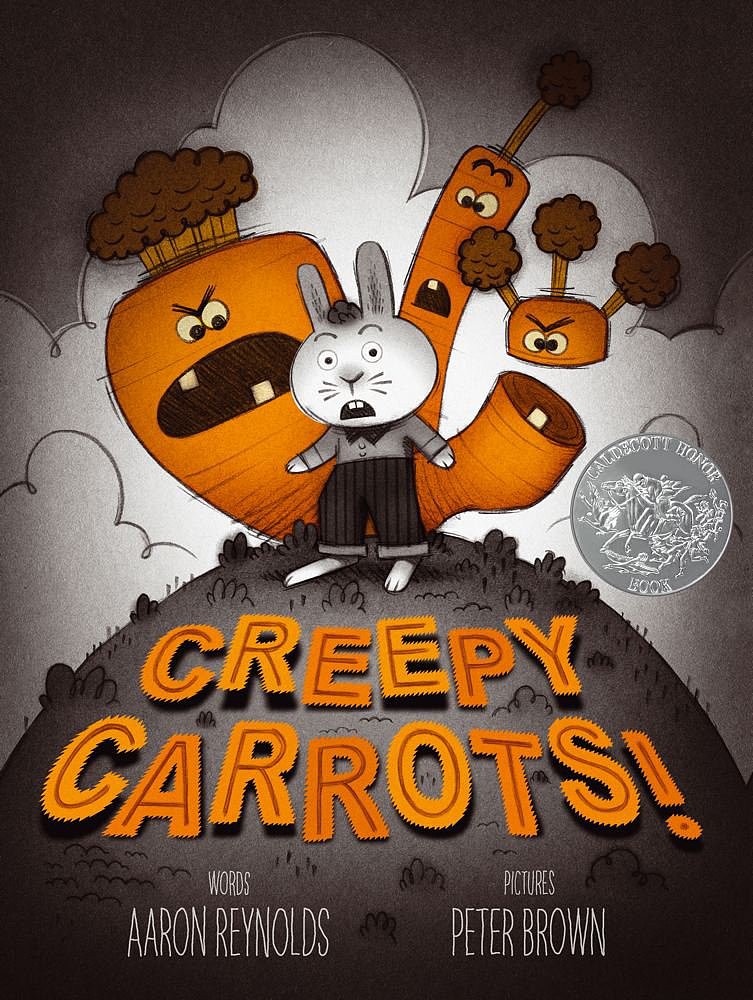 In Caldecott Honor-winning picture book Creepy Carrots! [2] ($18), The Twilight Zone comes to the carrot patch as a rabbit fears his favorite treats are out to get him. Celebrated artist Peter Brown's illustrations pair with Aaron Reynolds's hilarious text in this picture book that teaches kids that greed is never good.
Click, Clack, Boo!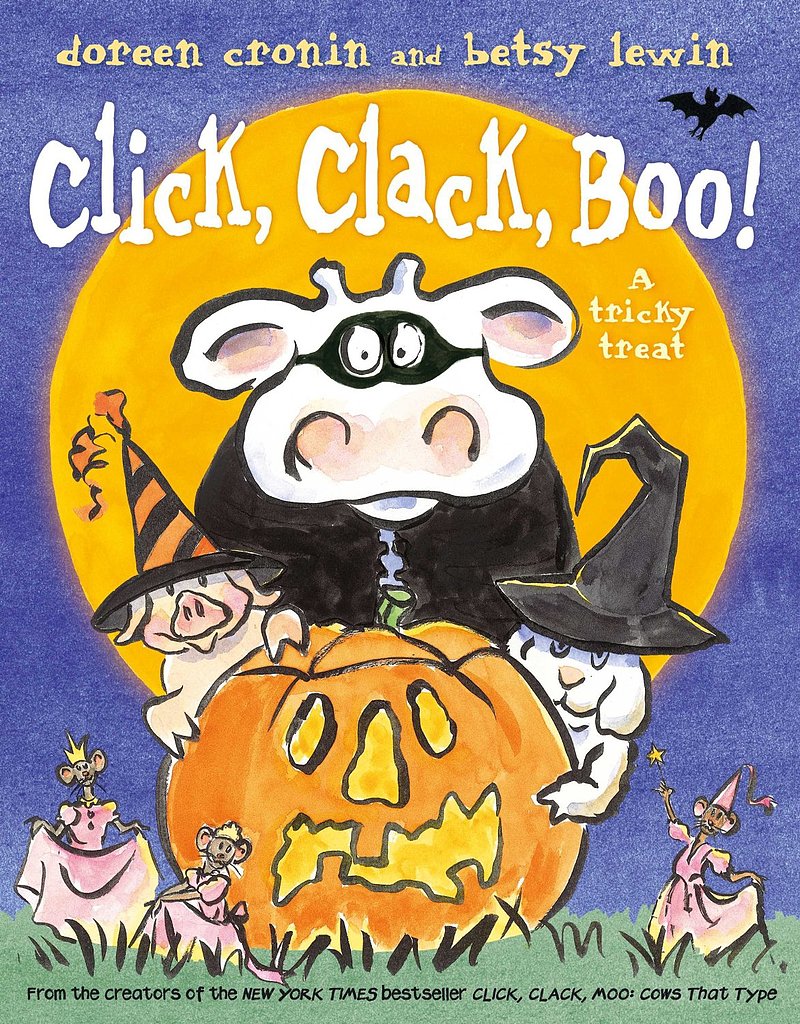 Will the barnyard animals trick-or-treat Farmer Brown? Find out in Click, Clack, Boo!: A Tricky Treat [3] ($17), a Halloween [4] tale from the bestselling authors of Click, Clack, Moo. Broad black lines and watercolor paintings add just the right amount of shadow and spookiness to the simple text, creating a story that is creepy enough for Halloween but won't scare little ones.
Pinkalicious: Pink or Treat!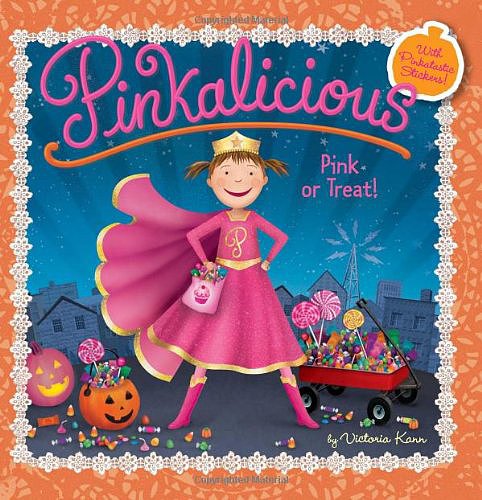 Fans of the Pinkalicous series will love Pinkalicious: Pink or Treat! [5] ($5). When a power outage threatens all the Halloween [6] fun, Pinkalicious must find a way to save the day, along with the candy, costumes, and trick-or-treating fun!
Halloween Hustle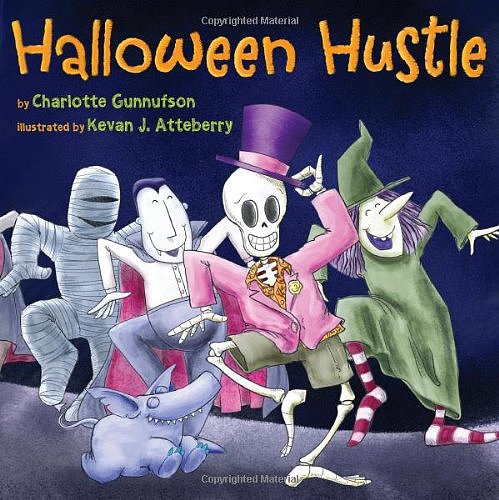 Do the Halloween Hustle [7] ($17)! Skeletons, witches, mummies, and more join in the dance party in this beautifully illustrated book, full of clever rhymes and lots of fun!
Duck & Goose Find a Pumpkin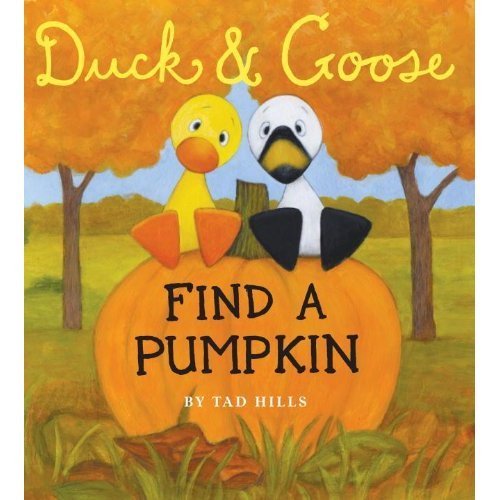 With simple text and bright, colorful illustrations, Duck & Goose Find a Pumpkin [8] ($11) takes little ones on an adventure as duck and goose search for the perfect Halloween [9] pumpkin.
Where Is Baby's Pumpkin?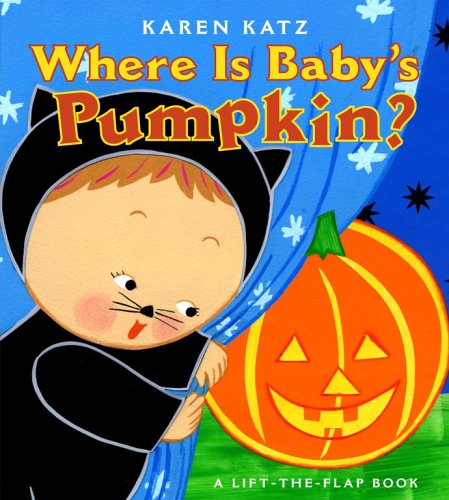 Peek-a-boo! From the author of the best-selling Where Is Baby's Belly Button?, comes Where Is Baby's Pumpkin? [10]($8) — a book for toddlers about an adorable baby searching throughout the house for her pumpkin.
The Night Before Halloween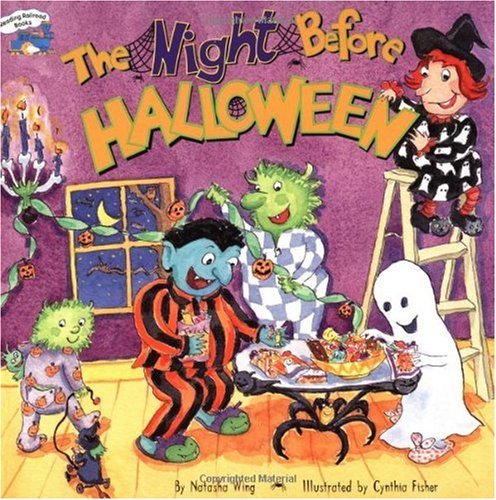 Little monsters and goofy goblins! Oh my! It's All Hallows' Eve, and silly, spooky monsters are preparing for trick-or-treaters — but what will happen when real kids and real monsters come face to face? Read The Night Before Halloween [11] ($4) to find out.
Who's There, Little Hoo?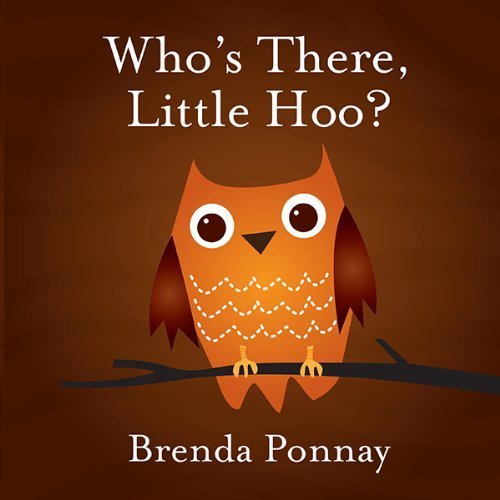 Halloween [12] doesn't have to be scary, making Who's There, Little Hoo? [13] ($9) perfect for toddlers and preschoolers that might be a bit unsure about trick-or-treating.
Max's Halloween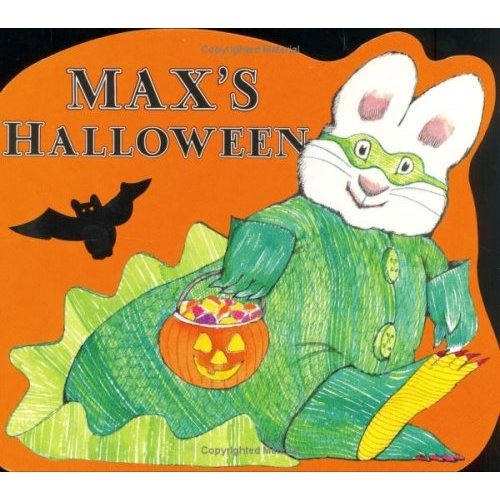 Younger tots love Nick Jr.'s Max and Ruby — and now they can go to bed dreaming of Max's treat-or-treating adventures with Max's Halloween [14] ($6).
Clackers: Little Witch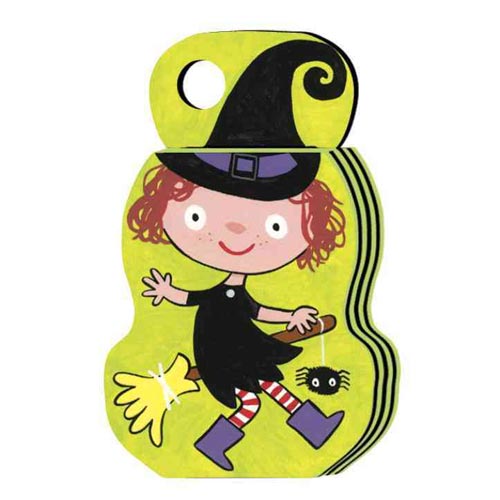 A holiday board book for baby! Part of a series of clackers books, Clackers: Little Witch [15] ($6) is a darling little book that follows the adventures of Little Witch and her friends as they brew up some special Halloween Punch.
Room on the Broom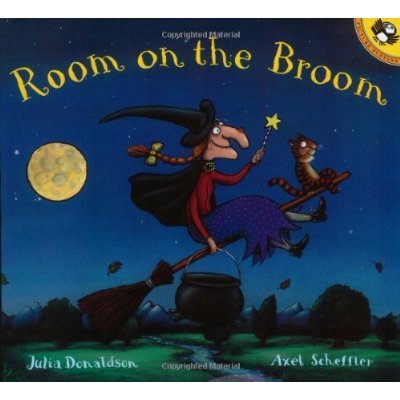 With whimsical illustrations and a cute story, follow a witch as she goes for a moonlight broomstick ride in Room on the Broom [16] ($7). And this book is a good Halloween [17] read for kids of all ages.
Spooky
From Bright Baby, Spooky [18] ($5) is an interactive touch-and-feel board book that has simple text and a slightly spooky theme for little ones enjoying their very first Halloween [19].
Boo Who?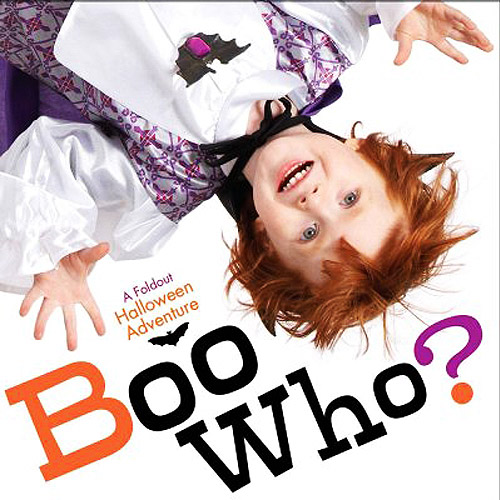 Trick-or treat! Get into the Halloween spirit with a spooky board book. Boo Who?: A Foldout Halloween Adventure [20] ($8) is filled with riddles and rhymes, and big, bold photographs of adorable children dressed in costumes.
Little Goblins Ten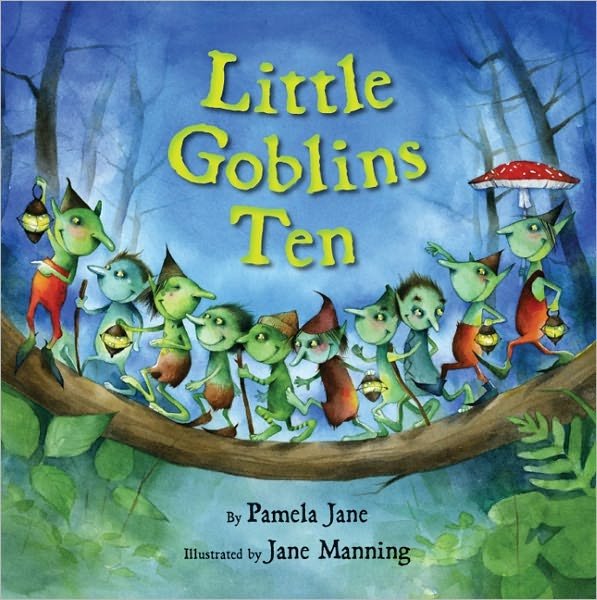 Everyone's favorite Halloween [21] goblins and ghouls head out for a night of haunting in this repeating and rhyming book. Little Goblins Ten [22] ($17). A Halloween spin on "Over the Meadow and Through the Woods" this adventure takes your little one through a counting adventure.
My First Halloween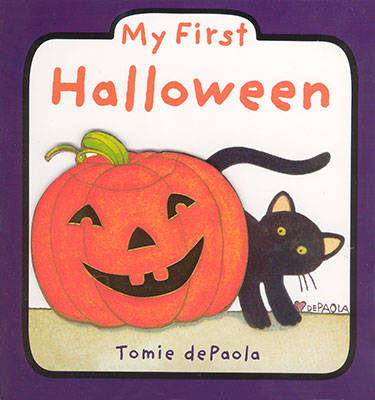 A Halloween storytime book! Introduce your little one to all the essential Halloween traditions — carving jack-o'-lanterns, putting on costumes, and trick-or-treating — with a board book like My First Halloween [23] ($6).
Too Many Monsters!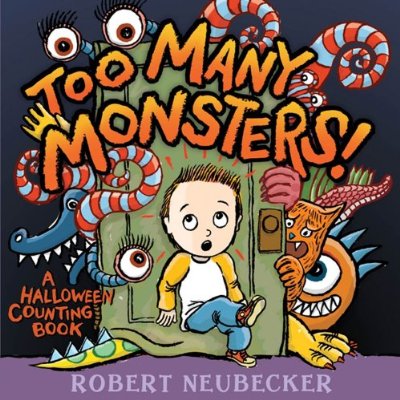 Halloween is all about fun and games — and candy — but that doesn't mean your tot can't learn a thing or two. Check out Too Many Monsters: A Halloween Counting Book [24]($8) for an educational, and spooky, read.
Mickey's Haunted Clubhouse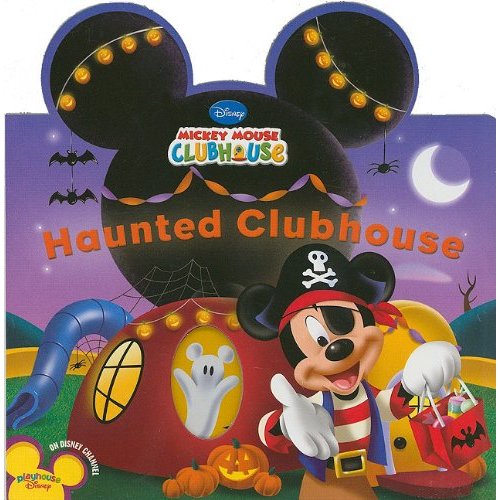 Hot diggity dog! Tots can join in on all the Halloween fun at the Mickey Mouse Clubhouse as the gang get's ready for a spooky bash with this kid-friendly board book, Haunted Clubhouse [25] ($7).
Who's There on Halloween?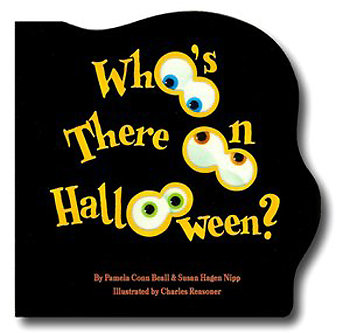 Here's a board book that takes tots on a Halloween [26] adventure by lifting the flaps to see who's hidden inside. Who's There on Halloween? [27] ($5) is a charming book that's definitely not too spooky for kids of all ages.
Go Away Big Green Monster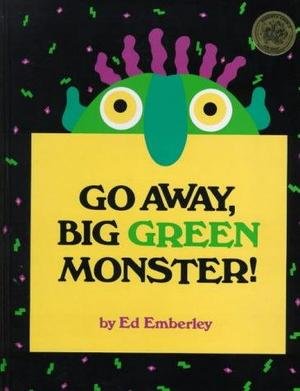 Although this book isn't about Halloween [28], here's a silly monster that your child will enjoy seeing form right in front of his eyes and then disappear. Go Away Big Green Monster [29] ($13) allows kids to turn the pages as the monster appears and then chase him away, making it a fun Halloween read.
Where's My Mummy?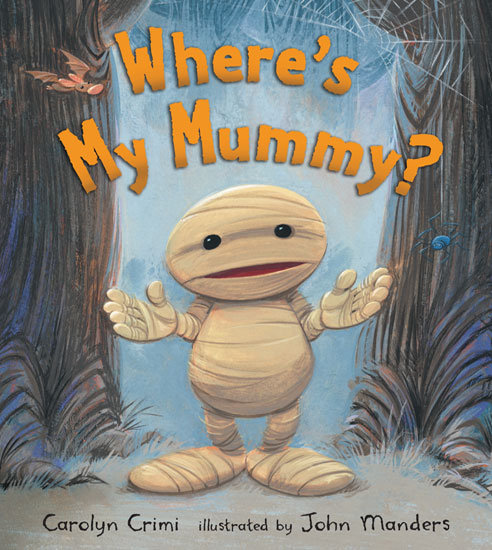 Oh, no! This little mummy has lost his mummy! Where's My Mummy? [30] ($8) follows this little guy as he heads out for one last game of hide and seek and gets a bit lost. With a slightly suspenseful story, and lots of comical illustrations, this spook-tastic book is fun for the whole family.
One, Two... Boo!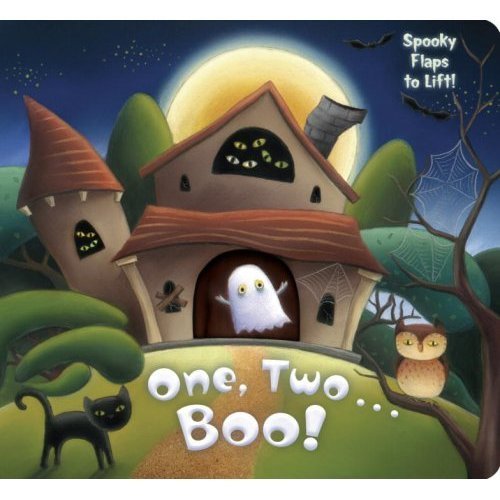 Your little one will count through a trick-or-treating adventure in One, Two... Boo! [31] ($4). The lift-the-flap book has hidden surprises and adorable illustrations that introduce your little one to the fun of Halloween [32].